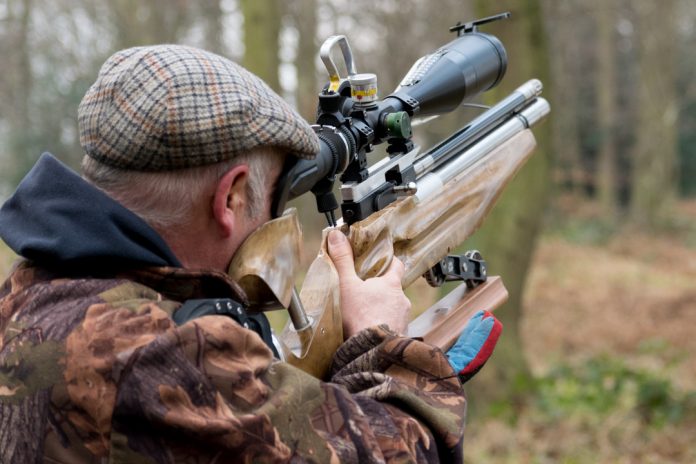 So, after making 3 visits to the doctors in the last 2 weeks, 3 more than in the last 30yrs, I got a verdict only slightly better than a below average tarot card reader would have given.
I've still got a problem with my shoulder and hands. I'm going back this week armed with observations and questions so I don't get palmed off (see what I did there?) again and end up even more confused than when I went in, not hard these days. Thanks to everyone asking after me and dragging me out of the swamp, it made a difference, so thanks for that.
Saturday down at Anston didn't go too well on the practice course, I missed loads and couldn't sit still or get the gun to stop bouncing around. I tried to find a hold that would work better for me, anything to cancel out the thoughts of "You've got no chance", as I tried to shift the focus and hit a few tin chickens as the reticle did its best impression of stirring porridge. On paper, it always looks so easy and some people think shooting is ALL about technique but I strongly disagree, a large portion of the game is in your head and my head had an angry Frenchmen inside kicking all the sides in.
It did get a bit better later on and beating Andy on the Silli's again helped but let's face it, I only beat him when he's having a day worse than mine!
I wasn't really looking for anything from Redfearns, all I wanted to do is get around the course and get a decent enough score, so with the pressure off I took some photo's and went off to do the pistol course because my gun takes about 1.5hrs to get to temperature.
7/10 isn't bad going for someone who doesn't usually shoot a pistol, I really wanted 9 to equally Chris Cunday but sometimes it's best not to be greedy. With the gun at temp I knew it would be dropping at least 5 clicks at 50 and sure enough, that's where it was. I also knew from the lack of light while taking pictures there was a strong possibility of mis-ranging a couple of targets.
Shifting the focus from my problems wasn't as easy as I thought but I stuck at it and was determined to finish the course, I started well enough. Just a couple of misses as I sat down for the Kneelers at the bottom end of the course, I missed the 2nd long target with a wobble and the long Stander, so just 2 down with half the course done. Nailed both the Kneelers and headed up the hill to the Bowl Of Doom, mis-ranged target 16 by 3yds, slipped off the mat on a reducer and then missed a 35yd – that's one hell of a bad run but it happens, I was still OK. Missed the long stander in the bowl and I was done. After all the crap I'd been through and lack of practice I'd walked off the course with a PB! I think shooting around with Andras helped a lot, has anyone else noticed that they seem to step up when they shoot with people much better than themselves? Andras only missed the long stander for a 29/30, mega shooting but I'm not sure calling the target "Bassza meg" helped him!