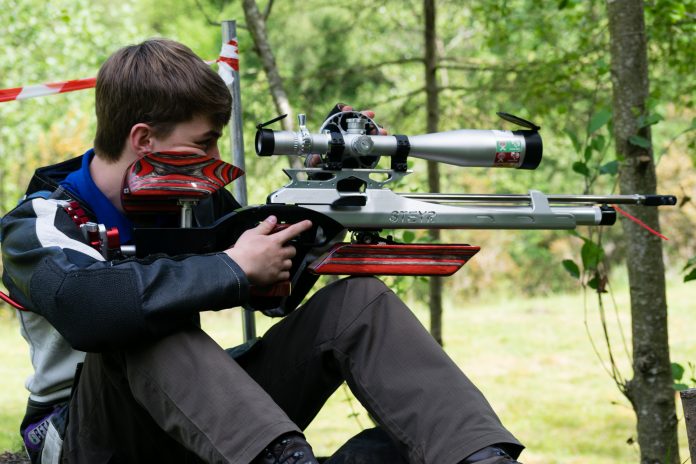 I predicted earlier in the week that the youngsters were coming and bang on cue Red puts in a score he's been threatening to do since he started, mega shooting in those conditions. No surprise to see Jack back in the top five with his trusty EV2 with wind resistant brown PVC tape, his score now puts him at the top of the pile but Red is only two targets behind. Great to see Mark pulling up trees as well, defo going to be in the top five this season. Berty is about to get into the top ten if he carries on with improvements in his scoring. Always good to see Doz out, he may be right down the league but wait until some scores get dropped, he'll be up there.

Cracking score from Phil, dropping just 8, I bet that took some holding onto. Yoeri was only one behind and is powering our team at the moment, well done and it keep it up. Bob should have finished on 41 but his card was marked wrong and signed so he had to take 40, bet that never happens again to him, great shooting though Bob.

Top bombing from Gav, he may have struggled to find time to practice but he's finding his form again, great to see and keeps him 5 targets out in front. Ian has to be in with a chance of a top five position after a bad one at Tawd.

PoP maniac Phil is pulling away and finally putting some scores in, he'll probably sabotage himself and switch to the 9015. John is also picking up a few good scores now as well, hope to see more of him on the circuit but it's a massive journey from Newcastle.

Massive score from John with Big Bertha, bet he was smiling all the way home with that score, I'd have been over the moon. Bri wasn't that far behind and his score helps close the gap between him and Steve to just 1 target. Steve wasn't that far behind him with a respectable 32, not that he'd be happy with that score.

Tony will be made up with that win and staying 5 targets ahead of Ian as we head into the home stretch. Jules is starting to pick up as well after a bad start, he could sneak 2nd place that's for sure.

Ian is edging a nice lead and takes over as king of the hill but Jack is only 1 target behind. Neil moves up a couple of places with a timely 100%. Youngsters Dylan and Red also improved on their positions, it's going to be a close one this year.