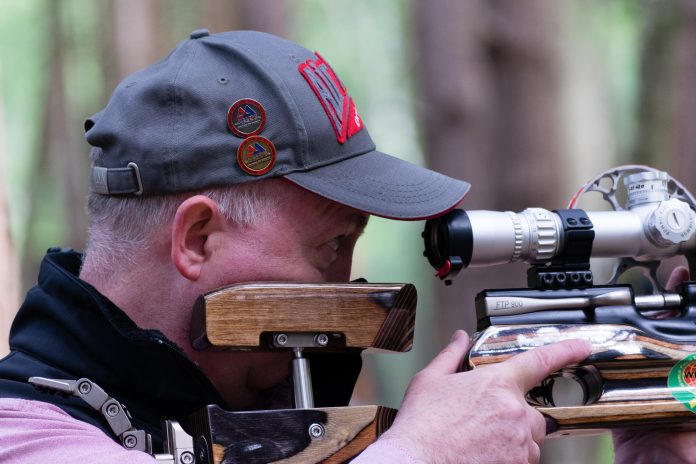 Nice win for Neil, we all know he shoots well in the wind at NEFTA and he came into his own with his second win this season. Jack was only 1 behind mind and that was just enough to keep him top of the pile but when Neil drops that 85% for Gwent, Jack will need more in the bag to lift the title. Doz Power! Told you he was a force to be reckoned with, great score and position from Doz. Young Red held on to just dropping 4, ensuring he stays in 2nd place but it's still too early to call but he's shooting really well at the moment.

Mega score from Little Kev that puts him top of the pile just over PoP Head Yoeri, the battle for 1st and 2nd is going to be a proper competition and with Yoeri missing the next GP it gives Kev a better chance of taking it. Andy won the shoot off against Dave to take 3rd with some mega standers, well-done fella.

Another great score from Mr. Crocker, I'd stick £5 on him lifting the title this year for sure. Gary is fighting back though and he gets into the top 10 with and excellent 38. It's going to be very close in B Grade this year that's for sure, I think this is the first year I've seen where the top boys aren't shooting AA grade scores!

Phil wins again but was lucky that Martin had gone home before the shoot offs took place, still a win is a win, you snooze you lose. Tony is still going great guns in 2nd place in the main competition so it's still all to play for.

Great win for John that puts him not far behind Bri but Steve is flexing his muscle now and starting to open up a lead, my £5 is on Steve, sorry Bri 🙂

Another win for my mate Tony, he's out there with a 7 point lead now but I'm not writing Ian off just yet. Jules needs to pull his socks up or Jeremy will be robbing him of a medal!

Not much changing in this league but Red has moved one place and so has Keith, I think there's a couple more 100%'s in Red, he's on fire at the moment. Ian is making a break for it now, can't see anyone catching him now.