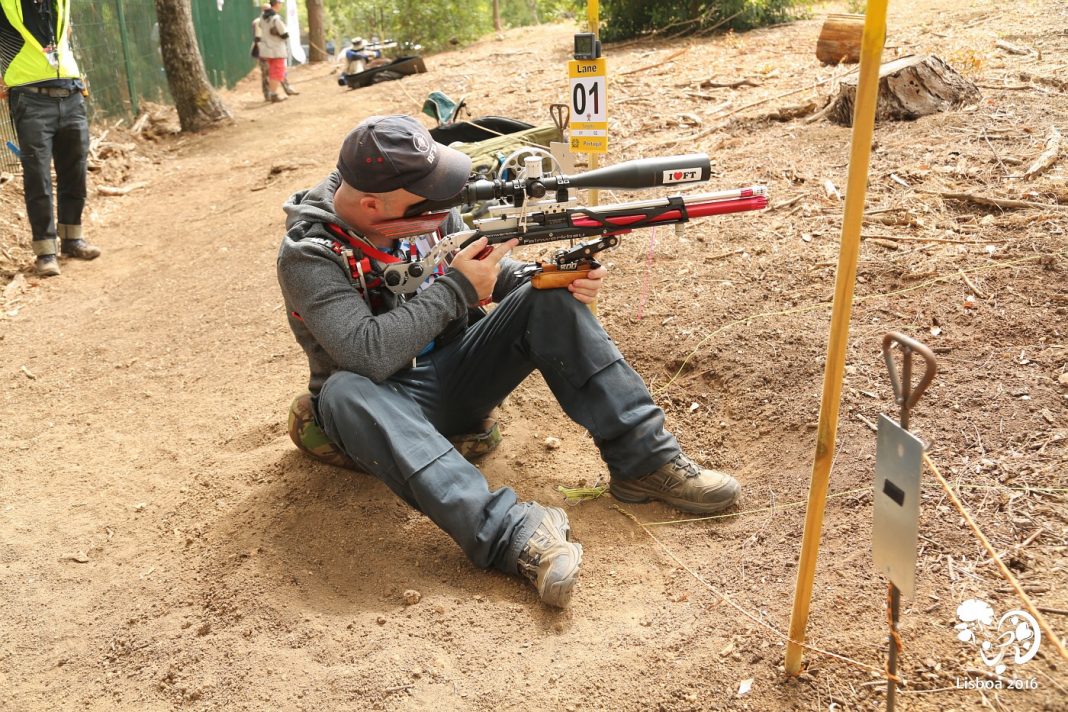 If you'd told me a year ago I'd be spending my weekends shooting targets all over the UK in every kind of weather, well, I'd have called you crazy!
Little did I know that I was about to catch the Field Target bug in a big way.
I'd been looking for something to get involved in that didn't mean spending all day staring at a computer screen and would also get me out of the house. I'd not owned an air gun for very long time but I always enjoyed air gun shooting so I thought I'd give it a go, what had I got to lose?
So, much like nearly everyone reading this article, I scanned every magazine I could find and went through thousands of forum threads looking for the right equipment and information to get started. This was a bit of a mistake right off the bat. What I should have done is go find a club, go to a few shoots, check what people are using and asked a thousand questions. Had I done this, I wouldn't have ended up buying the wrong scope!  A costly mistake that, not only in the folding stuff but in time as well.
I managed to get an invite to Anston Field Target Club from talking to them a lot on their forum. I was pretty nervous about going down there but I really didn't need to be, you couldn't have asked to meet a more friendly and helpful bunch of people.
They gave me a tour of the club, full safety chat and a brief run through about my gun. Within 2 hours they had me doing a course and learning the basics of Field Target. I couldn't believe how open and helpful everyone was, I was buzzing. I 'd struggle to tell you another professional sport where a World Champion would spend time with a new starter. In Field Target, they do. Brilliant!
I was hopeless to start with but Dan Gilmartin took me under his wing and within a couple of weeks, I was entering my first competition. If I'm honest I didn't want to enter (I didn't think I was ready) but everyone encouraged me to just get stuck in and do you know what? It's the best new starter advice I'd received. The old adage that you don't learn much on the plinking range holds true, but more on that next time.
I was a nervous wreck on the day of the competition and only managed to score 9 out of 30 but I totally loved it. The lads I went around the course with offered loads of advice and the banter was brilliant.
By the fifth lane, I was more relaxed and really enjoying the challenge, not that my score showed any evidence of it! So what if it was the bottom score, I didn't care about that, I'd got myself started. I wish I could blame the scope but it was the div unit driving the gun.
Field Target doesn't actually cost a lot to get into but my advice is to go along to a club or shoot before you purchase anything, I wish I had.
You'll find that the people at the club or shoot have the real knowledge that you're looking for. Many will go out of their way to help you and they'll even give you a go on their guns and scopes if you ask nicely.
Like I mentioned earlier what other sport can you think of where a World Champion would spend time helping you? Field Target is your answer!