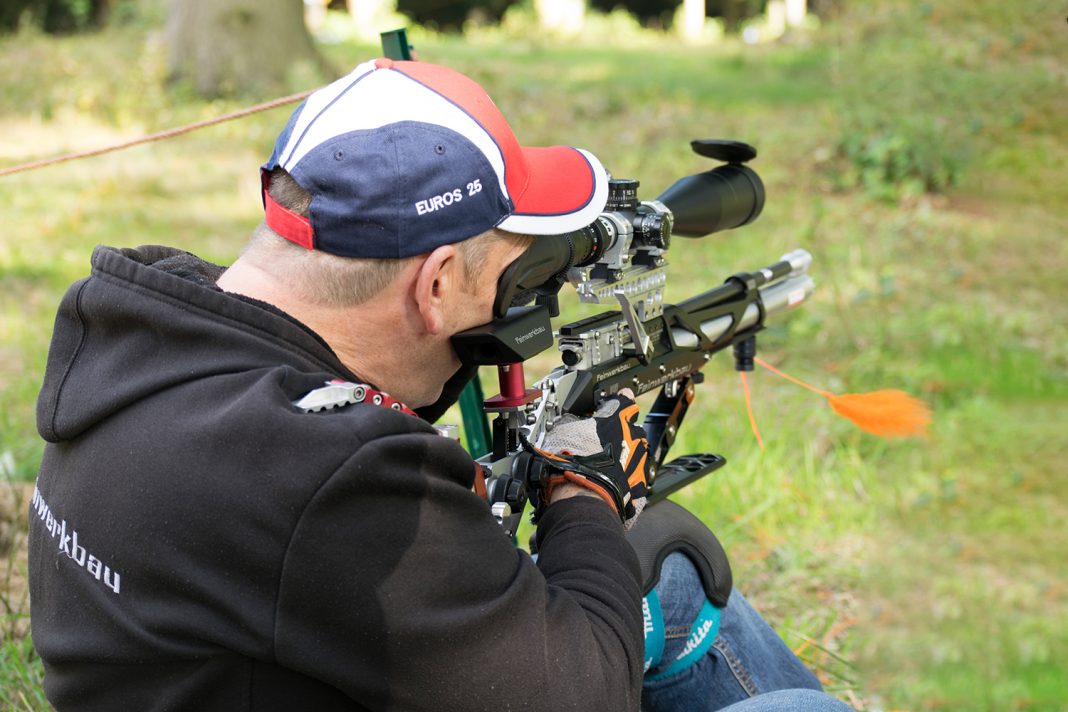 Today I'm going to talk about a few of the extras that you may need for Field Target. Some of these may be obvious to experienced shooters but for new starters, these items are often overlooked when checking out all of the guns, scopes and generally more interesting stuff that's available.
The help and information provided by these items are going to be useful to get you going. You don't need to buy all of this at once so do ask for advice and try other people's stuff before you make a purchase.
Here's some of the stuff I've picked up along the way.
Windicator
It may not tell you what's happening at the target but it will give you enough clues to start understand what's happening on the way out to the target. Make sure you have one.
Temperature Gauge
Every scope I owned has moved in extreme weather, my Sightron goes at 5 degrees and 38, like a switch. It only moves 2 yards over 45 yards but it's enough to miss and I really don't need any help doing that. Get yourself some strips or a fish tank temperature gauge and keep a close eye on it. I once watched Little Jack check his on every single shot and that should be enough to tell you how important it is, there's also a reason Neil Hague has 5 pointers!
Spirit Level
Probably the most ignored and useful tool attached to your gun, while cant won't have much effect on shots at 25yds it certainly will on shots at 50yds, do some research into "gun cant" and you'll never ignore it again.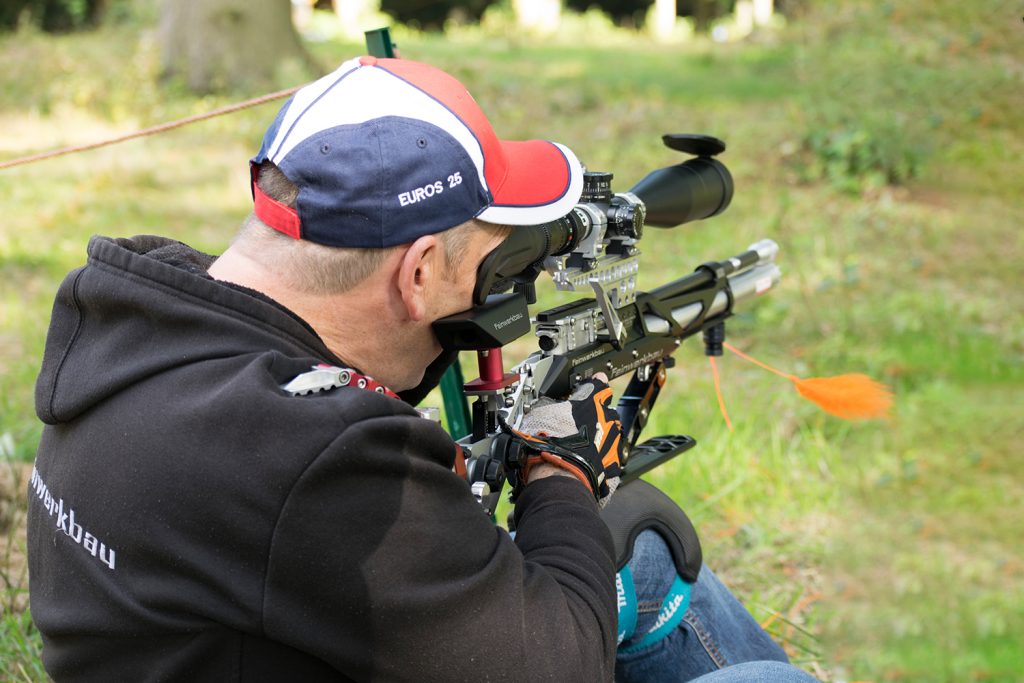 Baseball Cap
Ideal for keeping the sun or rain off your head and looking cool. They are fantastic for creating a bubble between you, the gun and the scope. You may not think this is important but you don't need any distraction while you're shooting nor do you want the sun shining down the wrong end of the scope. Most shooters will double up on a cap by putting the hood up on their hoodie as well.
Pellet Pouch
These come in all shapes and sizes and most function pretty well for most situations, but there are two things to look out for: 1 – Easy access to your pellets. 2 – Your pellets don't spill out on to the ground every time you sit down or stand up. There's nothing more heartbreaking that hitting your first two targets to then standing up and emptying the rest of the matches pellets into the mud. Please don't go for one of those leather  Wilkins ones, you will lose all your pellets, go for a deep document passport ones with zips, you'll thank me later for that tip.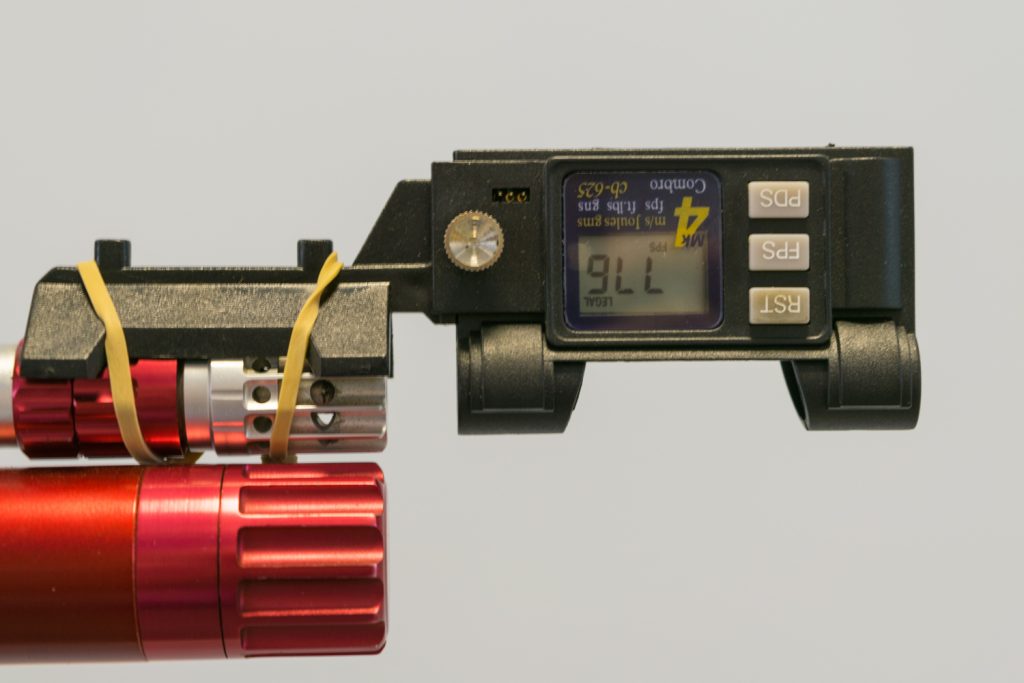 Crombo
This is a great piece of kit for testing your gun in the field and will answer a couple of vital questions. Is your gun running hot or cold? Is your gun running consistently? I take mine everywhere I go and use it before every shoot. It's worth its weight in gold.
Field Target Glove
Using one of these takes a bit of practice but it offers a lot of rigidity to the hand, which is brilliant for resting the gun on. They also remove another human pulse from touching the gun. They come in all shapes and sizes so you have plenty to choose from. Take your time and stick it out, the rewards will come later.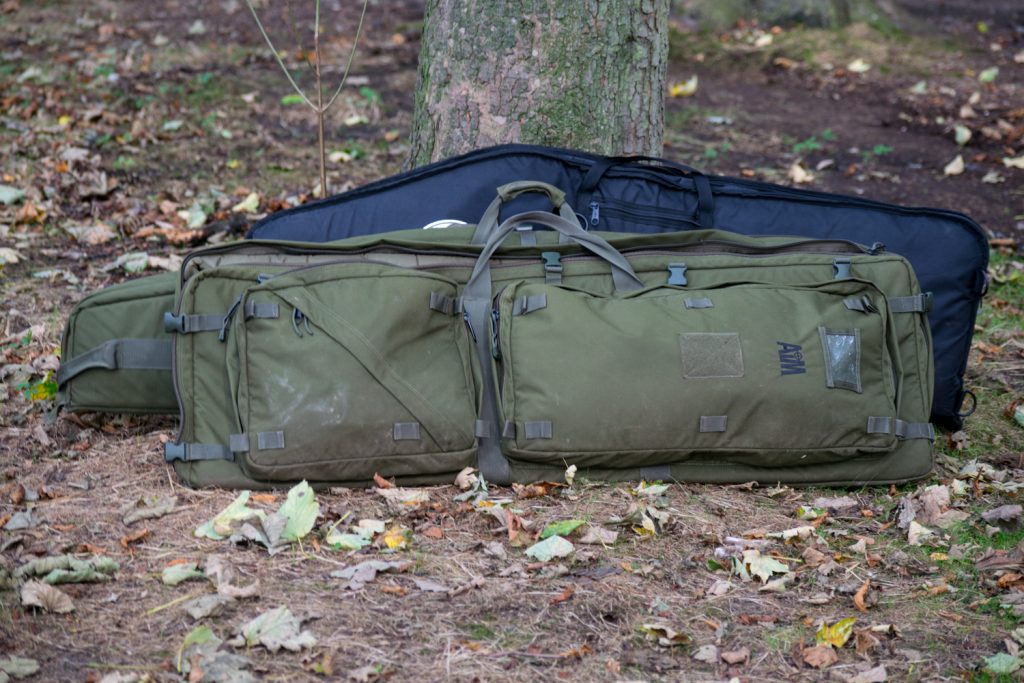 Quality Gun Bag
While there are lots of bags on offer I would be tempted to stay away from the cheap end of the market, they're cheap for very good reasons. I've always gone for a quality bag because I'd rather buy just the one bag than a series of cheap ones. I also need to be sure that my gun is protected from the elements and the knocks. The last thing you need is a wet gun that's easily damaged! Don't skimp, get the best you can afford.
Bum Bag and Beans
Again these come in all shapes and sizes so you'll need to try a few different types. Some prefer the bigger bags and some go for the smaller kidney-shaped bags, it's a personal preference that comes over time. You'll also need a large bag of beans to replace the ones in your bag occasionally. Remember your bag cannot be over 150mm thick when placed between two boards.
Kneeling Roll
These are now written into the rulebooks in the UK so start practising with one. There are plenty of cheap ones available and most are easy to modify, so you can get the depth just right for you.
Tool Kit
Yeah, I know what you're thinking, "Not more kit to go into the bag Martin". You do need to carry with you all the essential tools you'll need to fix your gun. Here are some of the things that I have had to deal with while shooting competitions: My top turret came off in my hand, my trigger blade fell off and my cheek piece came loose. Without my tools, it would've been game over. Build an emergency kit and carry only what you need.
Cloths
You may only need these a couple of times a year but when you do they are life savers. When it starts raining it's pretty impossible to keep it off the lenses of your scope so you are going to need a few cloths to keep it clean and dry. You'll also from time to time breath on the lens, so keep them handy. I carry 5 with me at all times in a sealable bag so they stay dry. The wet ones never go back in the bag.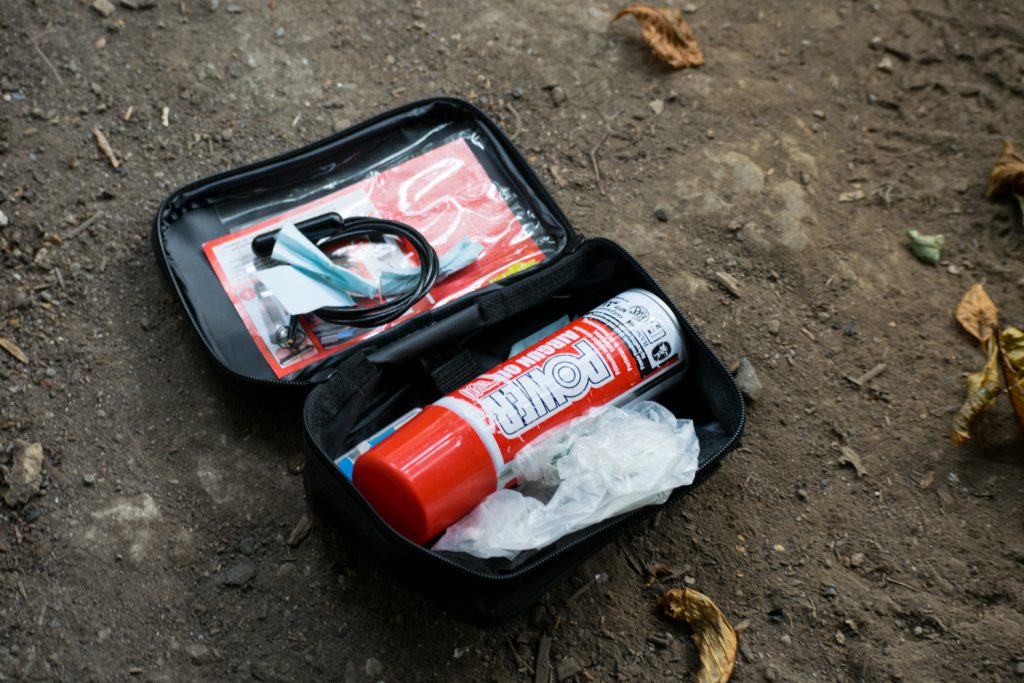 Pull Through Kit
Some guns like being cleaned and some don't but getting one of these in stock for when the groupings start opening up. I once owned an EV2 that hated being cleaned, while my FWB 800X responds well to being cleaned every 200 shots.
PMA
What's that and where can I buy it? Positive Mental Attitude is vital for Field Target. I've watched many people miss an easy target and then get a massive face on, only to then do really badly on the remaining targets. Don't be a crybaby, suck it up, move on and stay positive for the next target.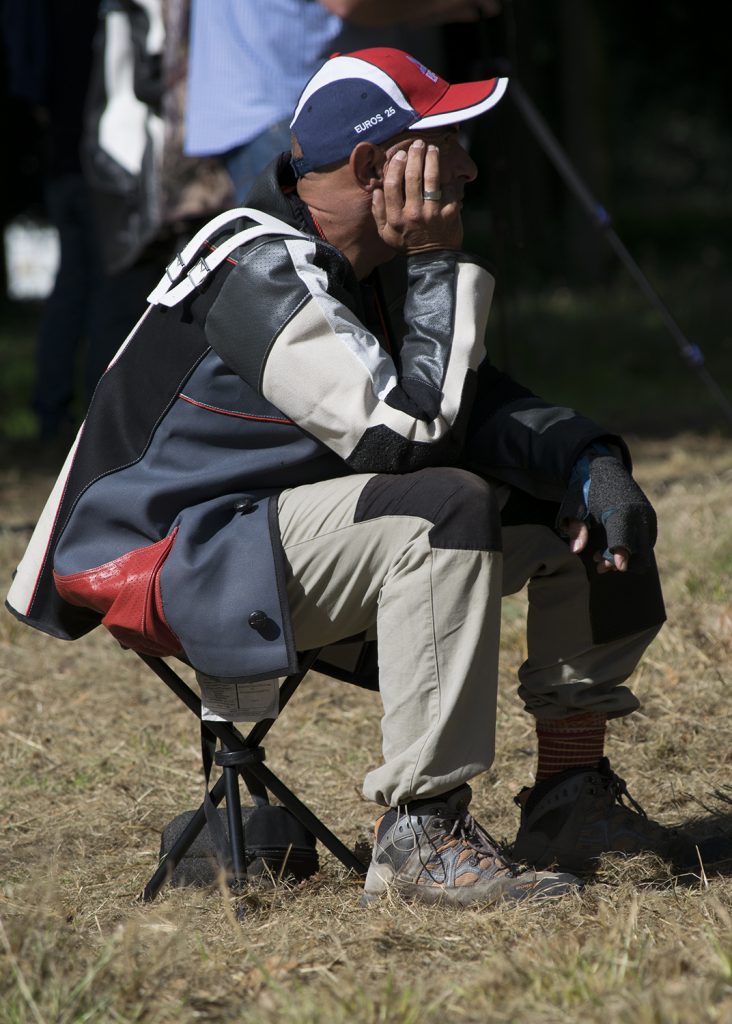 Stool
I never understood the value of one of these until I shot the Worlds in Portugal, 6 hours on your feet is very draining, so the next day I invested in one of these and used it between the lanes. It really helped me to relax and save some energy.